We are known for our custom healthcare recruitment services. We know that each search assignment is different, so we make each recruitment plan to fit. We don't re-use long lists, and we don't send out search delivery to other companies.
Our services cover the full range of executive search tasks, and our method for mapping talent is both strict and thorough. We work with discretion and honesty because we value our partnerships.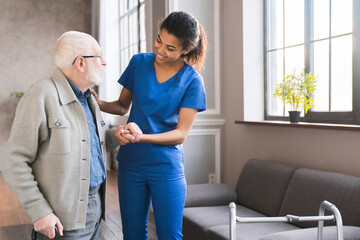 Registered General Nurses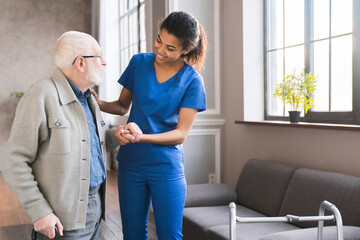 (Physical Therapist, Occupational Therapist, Speech & Language Therapist
Our Staff Goes Into These
Categories
Nursing Homes
Hospitals
Disability Centres
Private Clinics
Private Clinics
Maternity Hospitals
Children's Hospitals

Hospices
Psychiatric Hospitals
Respite Centres
Hostels

Carers and Support workers
Are you thinking about starting a career as a carer or support worker?
As a support worker or carer, you may be in charge of providing care to people with varying degrees of disability and challenges. In this position, it is essential to be knowledgeable as the health and happiness of individuals frequently depend on the provision of care that is both effective and sufficient.
Individual Traits and Preferences
A professional carer or support worker is expected to be able to exhibit a number of essential qualities and abilities, including the following ones:
 
Excellent knowledge of care principles, including the importance of respecting a patient-centered approach.
Capability to obey rules and regulations that have been set forth both by the residential home and by the government.
Having respect for the inherent value and dignity that each person possesses
Maintain your professionalism and honour at all times.
Excellent communication abilities, such as attentive listening, for example.
Dedicated to assisting people in need, particularly those who are vulnerable.
Capable of working under pressure and adaptable to change.
A minimum of a Level 2 NVQ is required, but a higher level is preferred.
It is required that the candidate have previous experience providing care, and they must be able to provide relevant references from within the last five years.
You will have an advantage if you receive training in areas such as health and safety, food hygiene, medication, infection control, and safeguarding.
Not only is this training highly recommended, but current employees are eligible for any and all training opportunities.
Documentation proving eligibility to work in the United Kingdom
DBS check that is current and good.
The written and spoken forms of the English language are both of high quality.
Full-time and part-time jobs are available.
Please only apply if you are a UK resident.
We Choose to Care is looking for experienced RGNs and RMNs to work in residential and nursing homes across the United Kingdom. The minimum amount of experience required is six months. You will be working with people who have dementia, Alzheimer's disease, learning disabilities, end-of-life care, and other conditions.
*One year of experience as a patient care nurse (preferred)
*NMC certification/licensure (preferred)
Working in our nursing department
Our nursing division is the busiest of all of our divisions. Nursing recruitment is often referred to as "fastest finger first," with our teams expected to fill thousands of locum nursing jobs every day and our international nursing teams deploying over a large number of nurses into the NHS and private sectors each year.
Our staff has the flexibility to work days and hours that suit them due to the high expectations of our nursing teams. For example, some of our employees may prefer to work on a Saturday rather than a Friday if candidates are easier to reach over the weekend, or they may begin and end their workdays early.
We have full-time openings in the team as well as part-time openings in our Out of Hours team, which is available to support our nursing clients and candidates between 6 p.m. and 7 a.m. We're also flexible in how we work, with some of our employees preferring to work from home and others preferring to work in our offices.
What do we provide in return?
We have been successful in attracting professionals in the healthcare industry because we have a track record of working in global markets and use a methodical and inclusive recruitment process.
The advantages of working

collaboratively with us
Targeted recruitment
No hidden costs or fees.
Taxes paid
Quick staffing
Tax and legal advice.
Targeted recruitment
We recruit, staff, and supply workers from the UK as well as countries outside of the UK.
No hidden costs or fees.
Taxes paid
Quick staffing
Tax and legal advice.